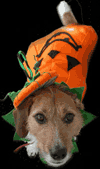 Click the ghoulie boys to see Halloween 2014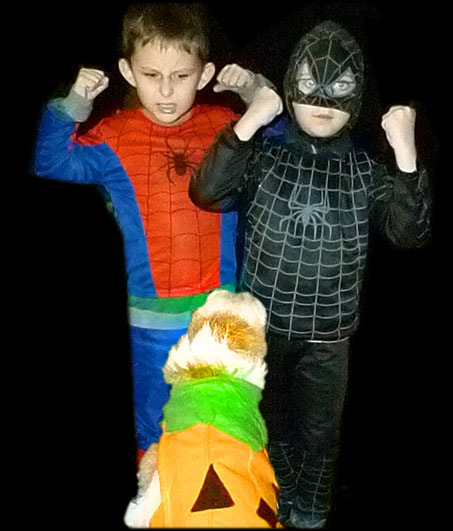 TRICK OR TREATERS
Remember to SAVE THE PAPER WITH MY WEBSITE ADDRESS ON IT KERNOWJACK.COM.
COME BACK a zillion times and have a look around my site. It's fun.
| | |
| --- | --- |
| | If you'd like to read how Jack and his mum came to take your spooky pictures for 9 years then click here or on the book for Jack's Halloween Story. |
Lot's of fun to see and Halloweenies from years past.

After you visit every single page on my website,
click the banner below and go have some creepy scary fun at
Frightbytes!
Frightbytes is a spooky place
with more scary stories, games and nightmares
than I have hairs sticking up on my back!
But if you go there be sure to follow your nose back here to Jack's Halloweenland!


Frighbytes is on my Games & Links pages too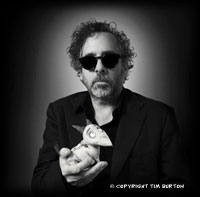 My fiendish idols Mr Tim Burton and Sparky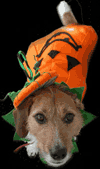 You have to kiss my nose before proceeding to the galleries

9 Years of Spooky T&T!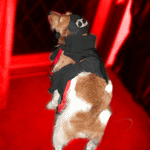 Remember,
keep wagging your tail so
everyone knows you're happy!
Woof!!!

Note: Jack's Halloween pix and other
cool stuff with his friends
is for your fun and enjoyment.

Meet the Ghost Orphans of Ravensbreath Castle ~ they will haunt you forever